This morning, Meta officially introduced Facebook Reels for iOS and Android to more than 150 countries around the globe, including Vietnam. 
Additionally, monetization features, new creative tools, and more locations to view and create Facebook Reels will soon be available to users in Vietnam. 
Below is a summary of information about this feature to help shop owners apply it to their Facebook sales channel



1. What are Facebook Reels?
As shared by Mark Zuckerberg - Founder of Meta Corporation: "Facebook and Instagram users spend almost half of their time online watching videos, and Reels is Meta's fastest-growing content format to date"
Meta is working on it. the center makes Reels the best vehicle for content creators to discover, connect with audiences, and monetize. Users can easily find and share useful entertainment content.


President of Meta Corporation Mark Zuckerberg shares about Facebook Reels

2. How to apply Facebook Reels for Facebook Marketing strategy?
First, it's about increasing income from the Facebook Reels feature for creators through the "Reels Play" Bounty Program, part of the company's $1 billion investment in creators, paid qualified creators up to $35,000/month, based on views of eligible assets.
Next, for Facebook business, the company is expanding the experiment of Overlay Ads on Facebook Reels in the near future. The company will start with two formats: banner ads that appear as a semi-transparent overlay at the bottom of Facebook Reels, and sticker ads - a static image ad with can be placed anywhere in the user's Reels.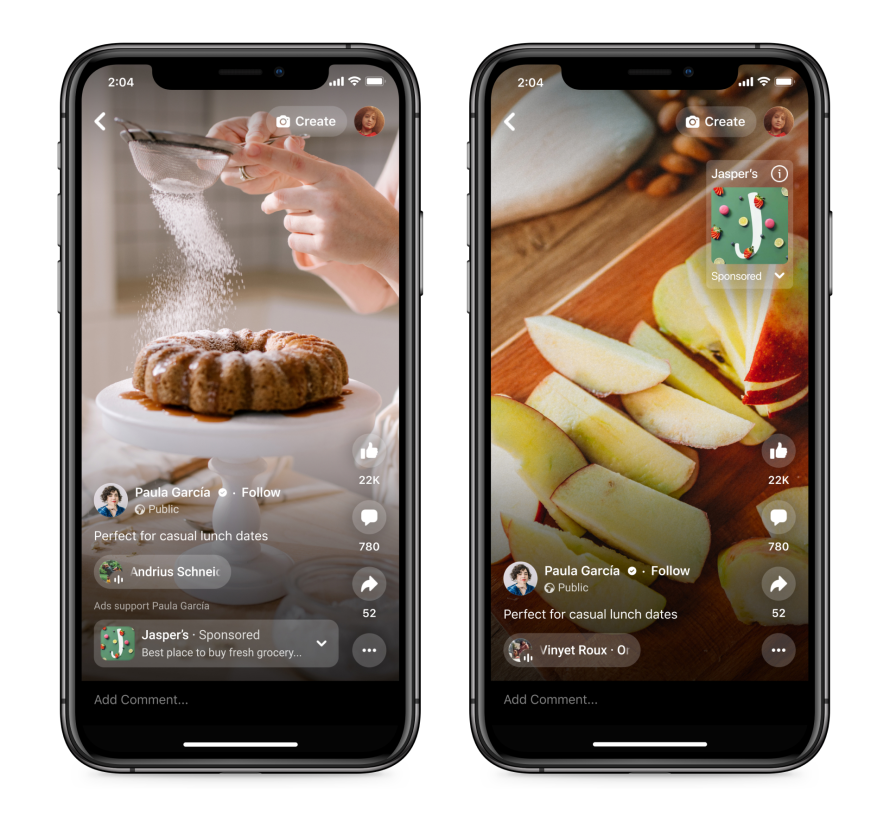 Demo of "Facebook Reels Overlay Ads" feature

Businesses can create many content creators with their own employees. Because in the coming weeks, Meta will also start testing Facebook Stars on Facebook Reels so people can buy and send Facebook Stars to support creators while watching movies on Reels. Both overlay ads and Facebook Stars are designed to help creators earn more as more people see and engage with their Reels.

In addition, Meta will also roll out brand-fitness controls to help prevent ads from appearing in locations that don't match the brand or campaign. Additionally, the company has also been testing full-screen ads on Facebook Reels since last October, and will roll out the feature to more parts of the world in the coming months.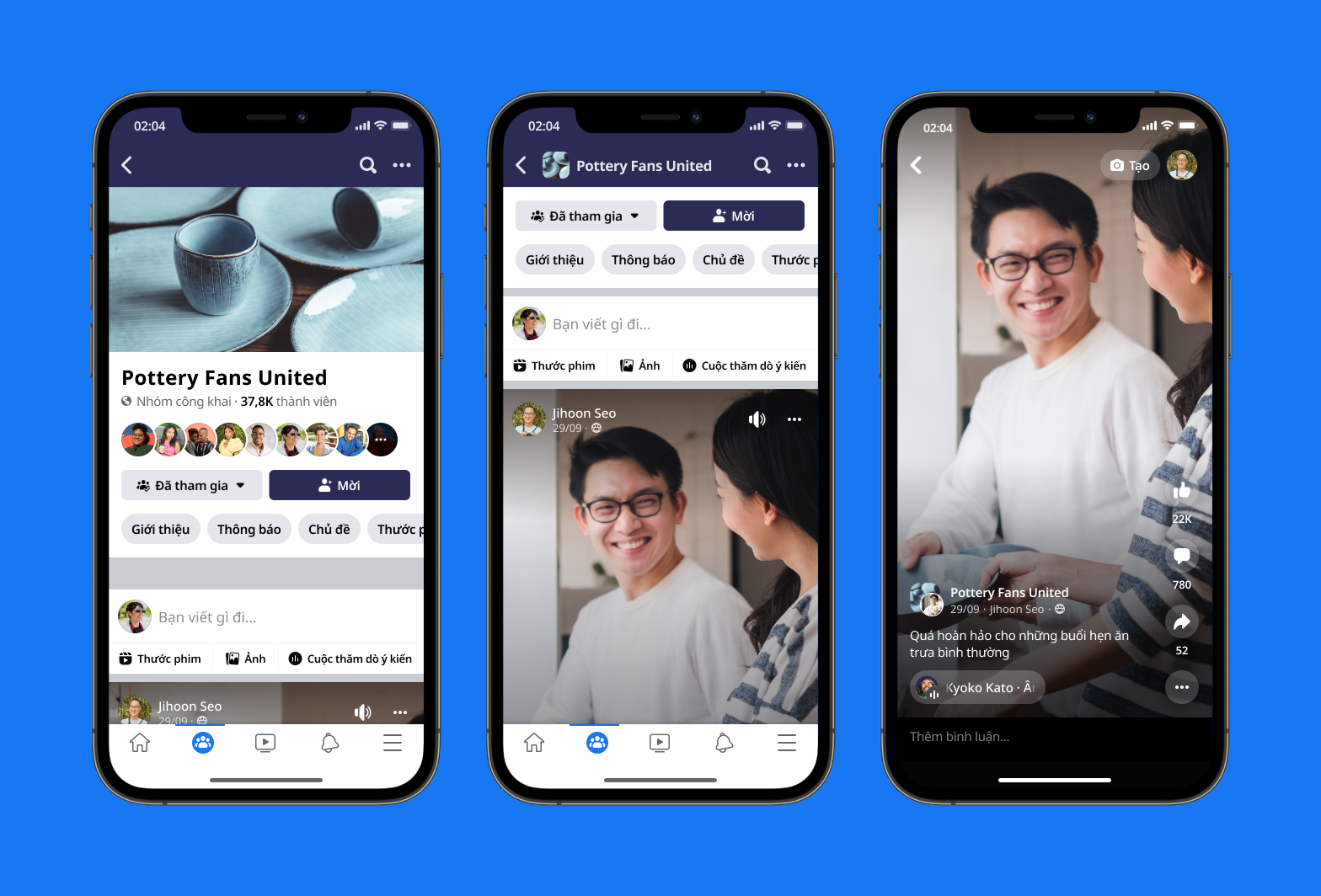 Facebook Reels show up in Groups

3. What opportunities for Facebook sellers?
In the coming weeks, Meta says customers will be able to find Reels at the top of News Feed, Groups, Watch and Stories in Meta's updates. When watching a video, your customers can follow your brand directly from the video, like and comment on it, or share it with friends.
Every year, Meta proposes a list of Business Partners (Meta Business Partners) providing solutions for Advertising, Sales and Interaction. Currently, for sales on Facebook & Instagram, you can use the technology solutions of Meta 2022's Business partners, such as HaraSocial - Manage all comments and messages of many Facebook channels , Instagram centralize, create orders and sell right on 1 platform.