Thanks to the fact that the internet is part of our daily lives, so is cybersecurity. 
Or, at least, that's how it should be. 
In the same way that we think that our house is safe, we should care that our performance in the digital world is also safe. 
For this reason and many others, 
books to learn cybersecurity are on the rise
. 
Find out what the must-sees are!
The advancement of technology has led to cybersecurity is a field of study in itself. There are specialists in the field, as there are lawyers, doctors, and accountants. While it is true that reaching that level requires years of dedication, our list will help you enter this universe and deepen what you surely already know.
1. Cyber ​​dictionary: Cybersecurity concepts in understandable language
Without a doubt, the first steps have to be taken here. It is essential that, before getting into too many technicalities, you start with the basics. For that, nothing better than a good dictionary like the one created by Javier Zubieta.
In this book, you will not find methods of protection. However, we guarantee that you will finish it with a very complete lexicon and be ready for the next stage. In addition, it is suitable for beginners since it is written in a basic language.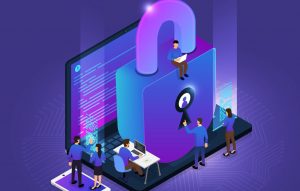 2. The art of invisibility, one of the books to learn fundamental Cybersecurity
You will surely find this Kevin Mitnick creation in any recommendation article. "The most famous hacker in the world teaches security in the era of Big Brother and Big Data " is the phrase that complements the title. With her sure, you already have an idea of ​​where the argument is going.
Kevin Mitnick is one of the most famous hackers in the world. In his book, he proves that not only is cyberspace dangerous, but all areas require some kind of virtuality. He may seem alarming, but he also provides very useful advice.
3. Network hacking
This is a style manual for committed hackers. Ramón Base begins by giving basic concepts and then goes into specifics. He explores topics such as machine virtualization and details the most widely used cybersecurity software. In addition, he has a practical penetration test with Kali Linux.
4. Cybersecurity: tips to have safer digital lives. 

Another of the basics to learn Cybersecurity
If you are just starting out and have already read the dictionary, this can be a very good second step. Mónica Valle, a Spanish journalist, is its author. She is characterized by her practical style in those who do not want to be specialists but want to be safe.
The author's style is very pleasant and easy to read, so you will soon have finished the book and will be applying her advice.
5. Cybersecurity and digital transformation. 

Of the books to learn Cybersecurity, the one indicated companies
If what you are looking for is to add knowledge in cybersecurity to apply to your business, this is the right book. María Ángeles Caballero Velasco and Diego Cilleros Serrano are its authors. "Cloud, Digital Identity, Blockchain, Agile, Artificial Intelligence" are the topics that complete its title.
In this material, you will discover a series of very well-explained strategies to apply to cloud environments. You will also acquire knowledge so that the tools you work with are not so vulnerable.
6. Without a place to hide
Glenn Greenwald is the author of this spectacular work. He is an investigative journalist for "The Guardian" and has been delving into the world of cybersecurity since the NSA scandal. The book has documents of the case that were made available to the writer by Edward Snowden himself. Without a doubt, the title itself is an amazing invitation to dive into its pages.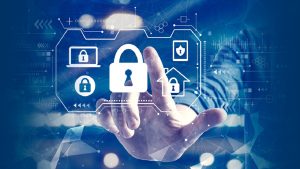 Bonus track: Playing with the enemy, by Clint Watts
This book to learn Cybersecurity is more of a political manifesto than a manual. Clint is a former FBI special agent, was part of the United States Army, and is also an expert in cybersecurity. In his book, he talks specifically about the makeup of fake news and disinformation campaigns. From his perspective, digital crime is much more serious than it seems. This is because the attackers would use the stolen data to run the lives of mankind.
What do you think of this collection of books to learn Cybersecurity? Do you think we have left any important out? We read you in the comments!