If you are the owner or owner, you should know that SMEs have cloud solutions
. 
There are numerous tools in the cloud computing market, including some designed especially for SMEs.
Undoubtedly, SMEs have unique characteristics as economic organizations. For that reason, your needs for cloud solutions are also specific. In this article, we will give you more information.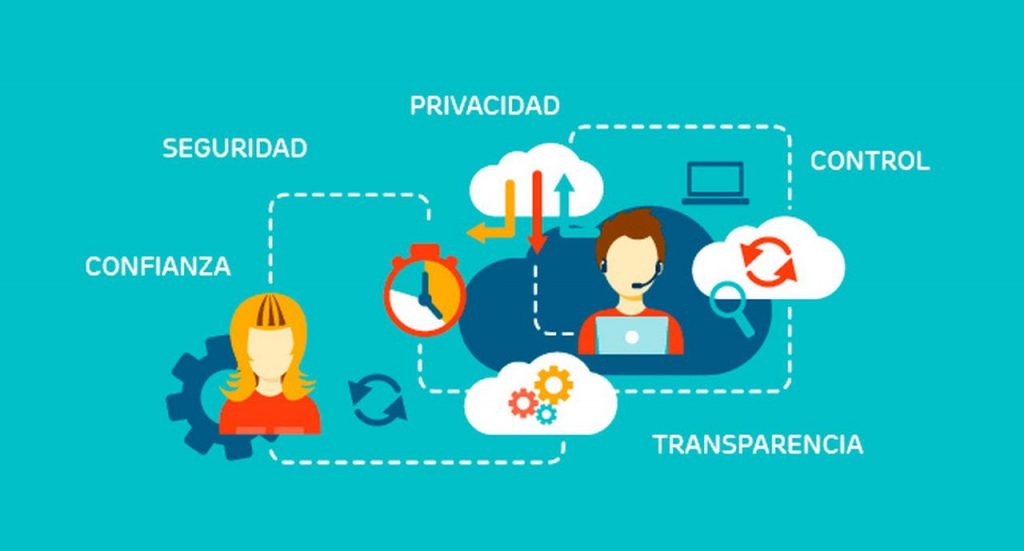 Cloud solutions for SMEs
With the digital transformation of companies, which has accelerated in recent years, more and more companies and SMEs are adopting cloud infrastructures. These cloud solutions allow SMEs to use their resources more efficiently in practically all business areas.
The cloud can include everything from the technical infrastructure of all operations to mobile applications that facilitate business, even in the commercial area. One advantage of cloud computing is the availability of data at any time.
Cloud solutions for SMEs can be both total and hybrid. We will show you more in detail about each of them.
Infrastructure as a Service (Iaas)
Iaas is the lowest and most essential layer in the cloud. The most fundamental elements of your Cloud system are stored there. These can be servers, storage, hardware and networks. Those who are seeking complete development request vendors to provide these elements, security, and ongoing maintenance.
Platform as a Service (PaaS)
This platform is where software applications are deployed and built. The provider controls the servers, operating systems, and network infrastructure. There are intermediate solutions in these environments, such as web servers, DB servers, and Docker content management. As a client, your SME will only have to concentrate on its application development. Heroku or Google Apps are PaaS providers.
Software as a Service (SaaS)
Cloud-based applications run on servers outside of your on-premises infrastructure. They are accessible through the public network by anyone through activation or subscription. Generally, applications in the cloud are pay-per-use and refer to user access, size of the database, or space consumption.
It does not require configuration or maintenance, so your SME will only have to worry about managing the tool. Some examples are Salesforce, Office 365, Dropbox, and G-Suite.
Advantages and disadvantages
The payment for the use of Cloud solutions is one of the significant advantages since it enables control over the cost of the tool and expenses adapted to current needs. Another benefit is that the cost grows at the same speed as the company.
However, being in the cloud requires prior research, planning, and a comprehensive change management strategy. Although the benefits are apparent, the disadvantages can cause much damage.
Saving
Transferring the hardware and its management to an external IT infrastructure will significantly save the initial investment. But it is essential to know that it does not only mean less cost; there are other advantages and benefits.
Iterative solutions
By being clear about the needs of your SME at all times, you can control the solutions. In addition, you can invest safely following those requirements.
Rental
Cloud solutions consist of renting storage and computing space on a third party's server, that is, external. This way, the more resources you need, the more you will have to pay. However, being a flexible model that adapts to the circumstances of each moment, you should only invest in what is necessary.
If your SME needs applications or services with frequent and regular access, it may be more convenient and cheaper for you to build and maintain them internally.
This is what we mean when we talk about a hybrid model.
Planning
The costs of migrating applications from a local server to the cloud can be very high because they were not designed for the cloud.
For that reason, it will be necessary for you to plan correctly so as not to incur unexpected expenses. Researching the various options and comparing them to your budget is critical. Therefore, you will need to design a strategy to implement cloud solutions for SMEs.
What do you think about it? Please leave us your opinion.