Despite the fact that we are in the 21st century and that technological advances in many cases surpass us, cybersecurity is still a dirty word for some. 
There are those who consider that this term is only applicable to large companies, but there is a serious error there. 
The vast majority of attacks are aimed at ordinary users. 
Read on to know the 
best antivirus of 2022
!
There are studies that ensure that at least 25% of cyberattacks target people. With this information, believing that you do not need antivirus is as innocent as leaving the door of your house open hoping that no one enters at night.
Fortunately, technological advances try to keep up with cybercriminals. This means that every day there are better versions of antivirus so that the risks are less. It does not matter if you work with an Android, Linux, or Windows operating system. We are sure that yes or yes you will find a suitable option for your needs.
Why is it essential to have an antivirus in 2022?
The answer to this question is simple: because it is possible that your computer is infected and you will not even notice it. This is so since the attackers' methods of operation have changed. Attacks no longer look like they used to. This means that you shouldn't wait for your computer to crash, shut down, or start sparks to realize that something is wrong.
The vast majority of attackers work from the shadows, exactly as viruses do in living organisms. Almost all of them have the same objective: to violate security for profit. They can do this by selling your private data or directly by accessing the money you have in your bank account.
So, simply because you are not a technology specialist and because attacks are the order of the day, you need to know which are the best antiviruses of 2022.
The top 3 of the best antivirus of 2022
Norton 360, the best option for Windows, Android, and iOS
If it's about virus and malware protection, then this will be the best antivirus of 2022 for you. It has a secure firewall, password manager, webcam protection, VPN with unlimited data, cloud storage, etc. It is a true security suite that keeps all data protected and private.
This antivirus is capable of scanning, detecting, and removing all new and old forms of malware. In addition, it has obtained a rating of ten points in several studies by specialists in the sector. Another fact to highlight is that its price-quality ratio is unbeatable.
Bitdefender, one of the most advanced options of 2022
This option is in trend due to the work method it uses. It has a huge malware database that, in conjunction with artificial intelligence, is always on the lookout for new threats. This means that almost no other system can compete with it on the market today.
Another interesting fact about this alternative is that it runs 100% in the cloud, so it does not use the processing of your device. It has a system optimizer, 200MB of VPN per day, password manager, webcam protection, etc. It is also worth noting that it has different price plans so that each one can analyze what is most convenient for them.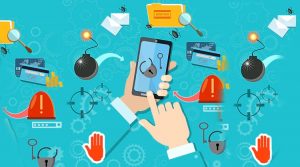 Intego, Mac's best friend
The aforementioned options have limited features for Mac. That's why we thought it important to include a user-friendly antivirus from the Apple lineup in this article as well. In that sense, Intego is specially designed to enhance Apple's built-in security tools.
This antivirus has real-time malware protection, optimization and cleaning tools, advanced backups, parental controls, etc. The analyzes it performs are fast, even on devices with a lot of data flow. As far as prices are concerned, it also has differential plans adaptable to each need. In all cases, its price is accessible and it has a 30-day return guarantee, in case you are not convinced.
We have reached this far with the information "What is a DDoS attack?" We hope it has been useful to you. Remember that at Techcy we offer technological solutions in the areas of infrastructure, virtualization, telecommunications, data, and contact centers. Contact us for more information and leave us your opinion about this article in the comments!